Dr. Steven Franson
The Remarkable CEO Co-Founder
Dr. Steven Franson is founder and CEO of The Remarkable Practice and Co-Founder of The Remarkable CEO. He is a living, breathing billboard of the chiropractic wellness lifestyle. He operated one of the most robust practices on the planet and serves his community as a level 1 CrossFit coach.
Dr. Franson is a certified Gonstead Instructor and is an extended faculty members of several chiropractic colleges, including Life Chiropractic College and Palmer Chiropractic College. He speaks frequently at chiropractic events all over the country and was voted one of the Most Influential Chiropractors under 40 in 2009.

Mary T. Quense
CA Trainer and Coach
Mary has worked in many capacities in the chiropractic field for the last nine years. Her passion is guiding others to find their greater purpose in order to create a more fulfilling career and life. She has held a variety of positions within the chiropractic world, including office manager in a high volume clinic, working as a chiropractic assistant, leading Chiropractic Assistant trainings at chiropractic seminars, and doing personal one on one coaching for clinic teams.
CHRISTY Graham
Business Operations Integrator

Christy works closely with Leadership Teams distilling vision into actionable and measurable goals. Acting as an internal consultant, she helps execute the strategic vision of the company and align business operations to achieve that vision. Christy has 12+ years experience working with organizations of all sizes from Fortune 500 companies to local start ups. She loves the outdoors and spends her free time trail running and exploring nature around Vancouver, Canada.
Helping Chiropractors Change the World at The Remarkable Practice Live Immersion Event in Atlanta!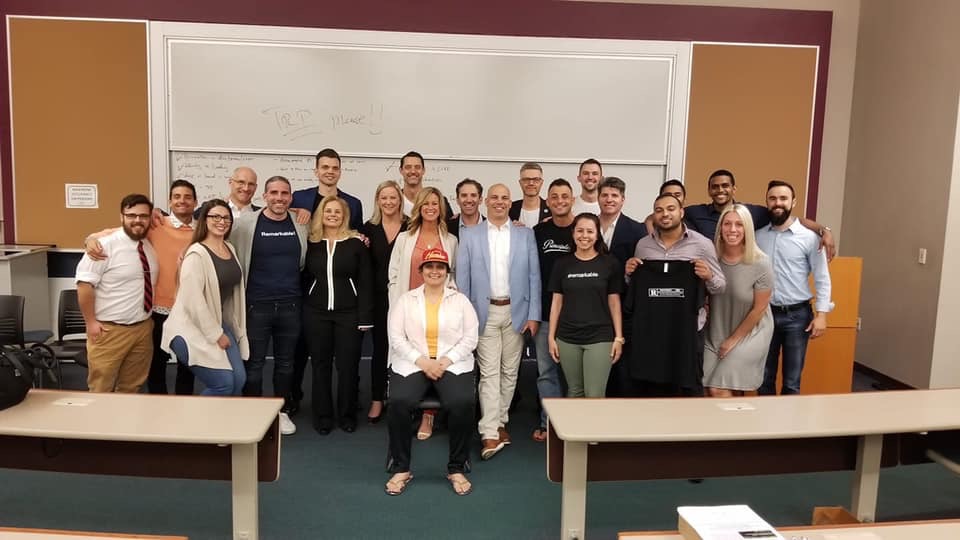 The Remarkable Practice Team
Sharing inspiration with students at Life University